Back to Wedding Basics Blog #7: Tuxedo/Suit Lapels
Continuing with the wedding tuxedo or suit jacket, the lapel is the next important part to dissect and discuss.  Like the summary stated, there are three main types but they all should be seen at the appropriate event.  It may seem like an extraneous addition of fabric but when done right, it can do wonders for your jacket.
1. Peaked Lapel


Fine Tuxedos- Tessori Uomo Double-Breasted Tuxedo
The peaked lapel is the most traditional on double-breasted tuxedos and suits.  For single-breasted tuxedos and suits, it is a more formal approach, so it is only seen during such events.  It has two, upward-pointing peaks on each side.
2. Notch Lapel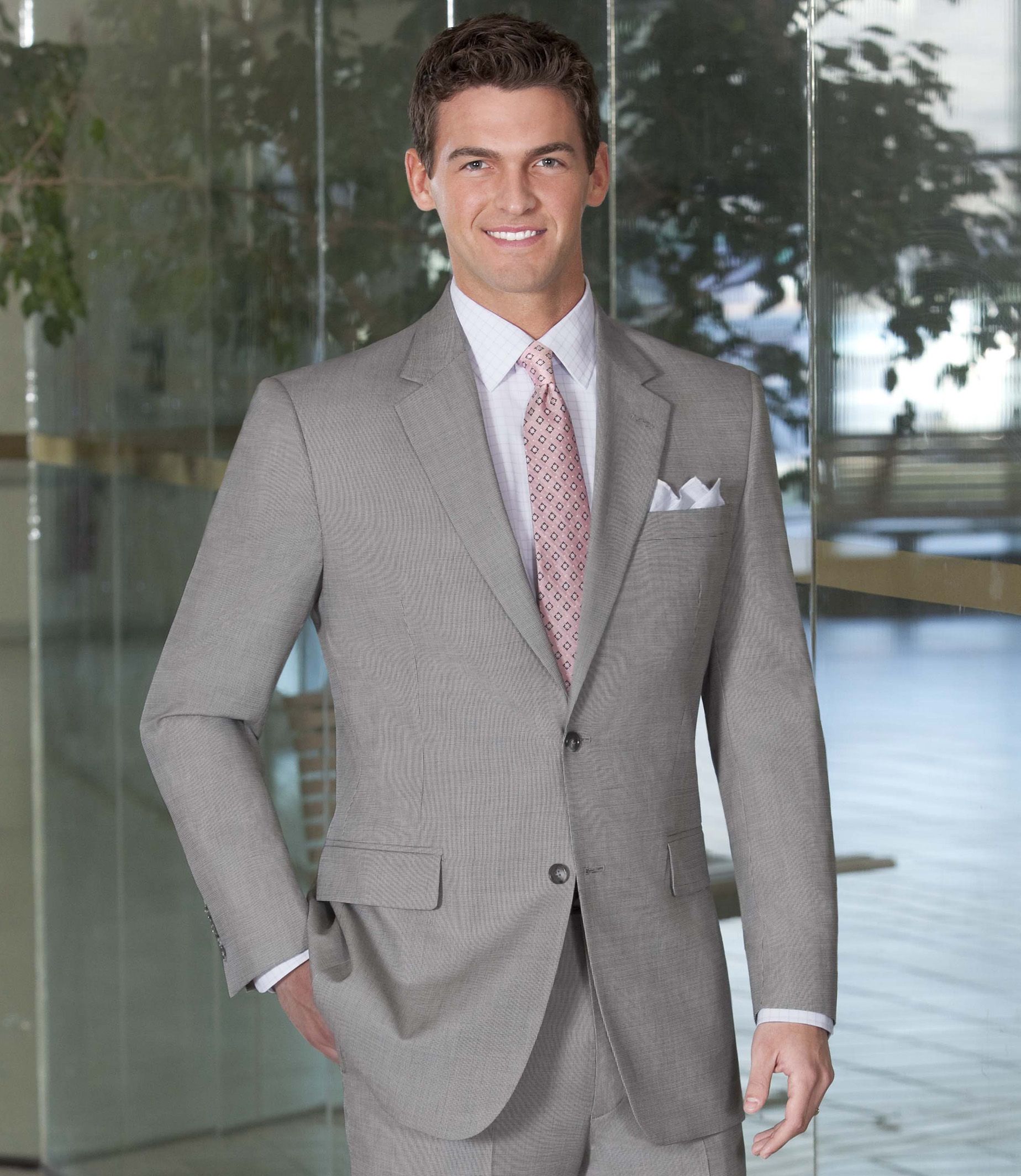 JoS A. Bank – Tropical Blend Two-Button Tic Weave Suit
The notch lapel is the most notable and commonly seen for semi-formal tuxedos and suits, mainly single-breasted ones.  It has two long flaps that taper down to the first button on either side.  Near the collar, there are two smaller flaps underneath the long flaps.
3. Shawl Lapel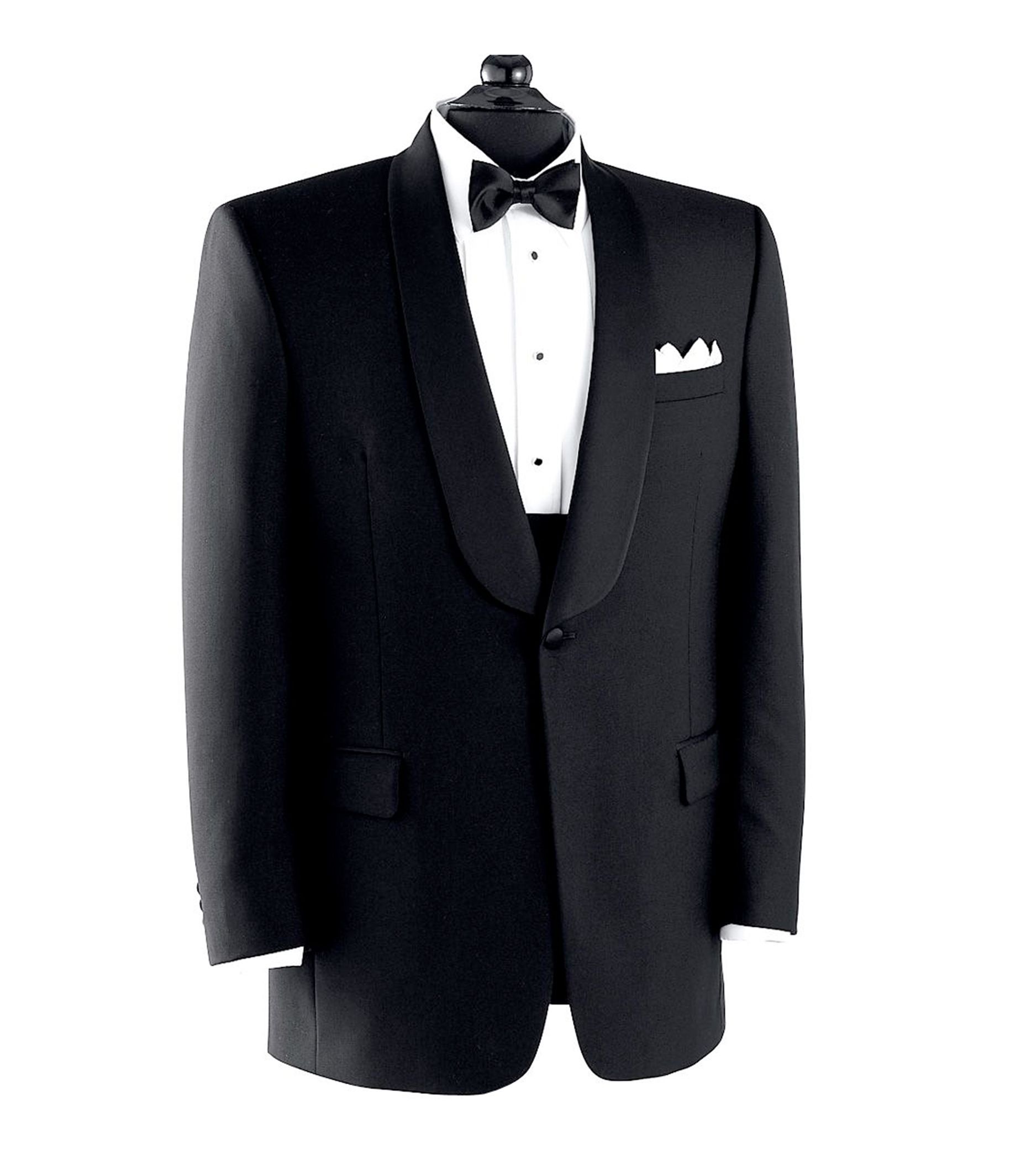 JoS A. Bank – Black Shawl Collar Tuxedo Jacket
The shawl lapel is the least common out of the two lapels.  It is a very minimalist approach to lapels.  It is a long, medium-sized lapel without any design whatsoever.  It is mainly seen as informal, and is often seen on white dinner jackets.  Despite this, many love the simplicity of it and opt for this lapel.
Categorized In: Tuxes & Suits